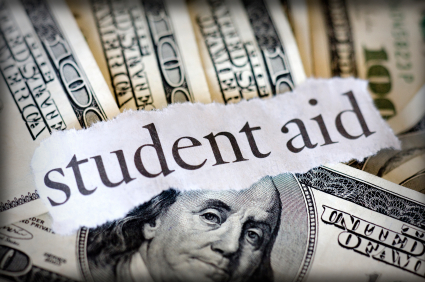 Financial Aid for Occupational Programs for those who qualify.
*A program must be 600 hours or more to qualify for financial aid. Programs available for financial aid are:
Advanced CNC Machining & Robotic Integration
Cosmetology
HVAC
Heavy Truck Technician
Licensed Massage Therapy
Multicraft Maintenance
Cyber Security
Office Technology
Power Lineman Training
Registered Medical Assistant
Structural & Pipe Welding & Metal Fabrication
Many of our students need financial aid to complete full-time (600 hours or more) programs. C-TEC is an approved institution for the following types of financial aid:
Bureau of Vocational Rehabilitation

Bureau of Worker's Compensation

Trade Adjustment Act (TAA)
How to apply for Financial Aid:
Complete the Free Application for Federal Student Aid (FAFSA) online. C-TEC is listed as "Career and Technology Education Centers of Licking County," and our school code is 015692.
Our Financial Aid Coordinator can assist you with completing the FAFSA, securing financial aid, and setting up payment plans. Contact Janet Fletcher at 740-364-2359 or jfletcher@c-tec.edu
For more information, refer to the C-TEC Postsecondary Student Catalog. All charges (tuition, books, fees and supplies) must be paid on or before the first day of class, unless financial aid and/or a payment plan has been approved.
Paying for Part-Time Courses:
C-TEC courses with fewer than 600 hours are generally not eligible for Federal Pell Grants or Student Loans. However, students still have financial aid options for these courses:
1. OhioMeansJobs Licking County Center (Opportunity Links)
2. Employer Sponsored Funding.
Senior citizens (62 years and older) are eligible for a 25-percent discount on tuition for most short-term classes. Note: Discounts do not apply to books or supply fees.
Refunds for Full-Time Programs (more than 600 hours)
Refunds will be made within 45 days of the official withdrawal date. See C-TEC Student Handbook for more information.
Refunds for Programs of Less Than 600 Hours
There are no refunds after the first day for classes of less than 600 hours. Students who withdraw before the first day of class will receive a full refund.
Books and supplies become the property of the student upon receipt and will not be refunded.
For more information on withdrawals and refunds, contact the Financial Aid Office.
$2000 scholarships available for our short term programs /options!